Chief Justice
James Lewis KC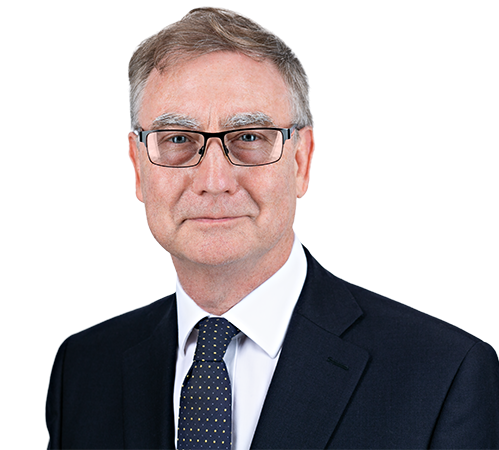 James Lewis KC was appointed Chief Justice of the Falkland Islands, South Georgia and the South Sandwich Islands, the British Antarctic Territory and the British Indian Ocean Territory in January 2018.
James Lewis KC is a specialist in both civil and criminal cases.
This is demonstrated by the stellar array of leading cases in which he has appeared and shows that his experience and judgment is highly sought after.
Vastly experienced in criminal, civil and commercial fraud, extradition, regulatory work, contempt, public international law and judicial review matters. He appears frequently at first instance, the Court of Appeal and in the Privy Council and the Supreme Court as well as other foreign jurisdictions being additionally called ad hoc to the bars of Hong Kong, Gibraltar, Cayman Islands, Brunei, Trinidad and Tobago and Ireland.
Often used as an experienced litigation strategist and advocate who can advise and represent governments, companies and individuals in respect of commercial, regulatory and criminal issues, particularly those with an international dimension. He excels in complex and difficult cases. Described by a judge as a Rolls Royce advocate.
In commercial fraud matters between 2015 and 2019 he was senior leading counsel for the SFO investigation into the $5.3 trillion-a-day foreign exchange market ('FOREX' Fines of £1.7 billion were imposed on the banks). He advises the FCA in the ongoing actions against Barclays Bank and others. Other substantial commercial fraud cases include HRH Prince Jefri of Brunei ( $30 billion); Masri ($150 million); Snoras Bank v Antonov ($1 billion); Bogolyubov v Pinchuk ($1.5 billion); Al Gosaibi v Saad ($7 billion); Phoenix v Gerald Smith & Oths (£200 million).
He is currently (2019) lead counsel for the SFO in the Airbus investigation, one of the largest investigations ever conducted by the SFO. He is advising Huawei in Canada in the extradition of Madam Meng. He is the leading expert on Unexplained Wealth Orders and Asset freezing Orders.
Recent Supreme Court cases he has appeared in are R (on the application of B) v Westminster [2015] AC 1195 involving closed procedure material; Lithuania v Bucnys [2014] AC 480 involving European Union Law; VB v Westminster Magistrates Court [2014] UKSC 59 involving closed material procedure; extradition; and witness anonymity orders; and R (British Sky Broadcasting Ltd) v Central Criminal Court [2014] AC 885 involving civil procedure; criminal evidence; civil evidence, and production orders.